EXPLORE YOUR INSTINCT
Military Grade Toughness | Bluetooth Phone Calls | 30 Days Battery Life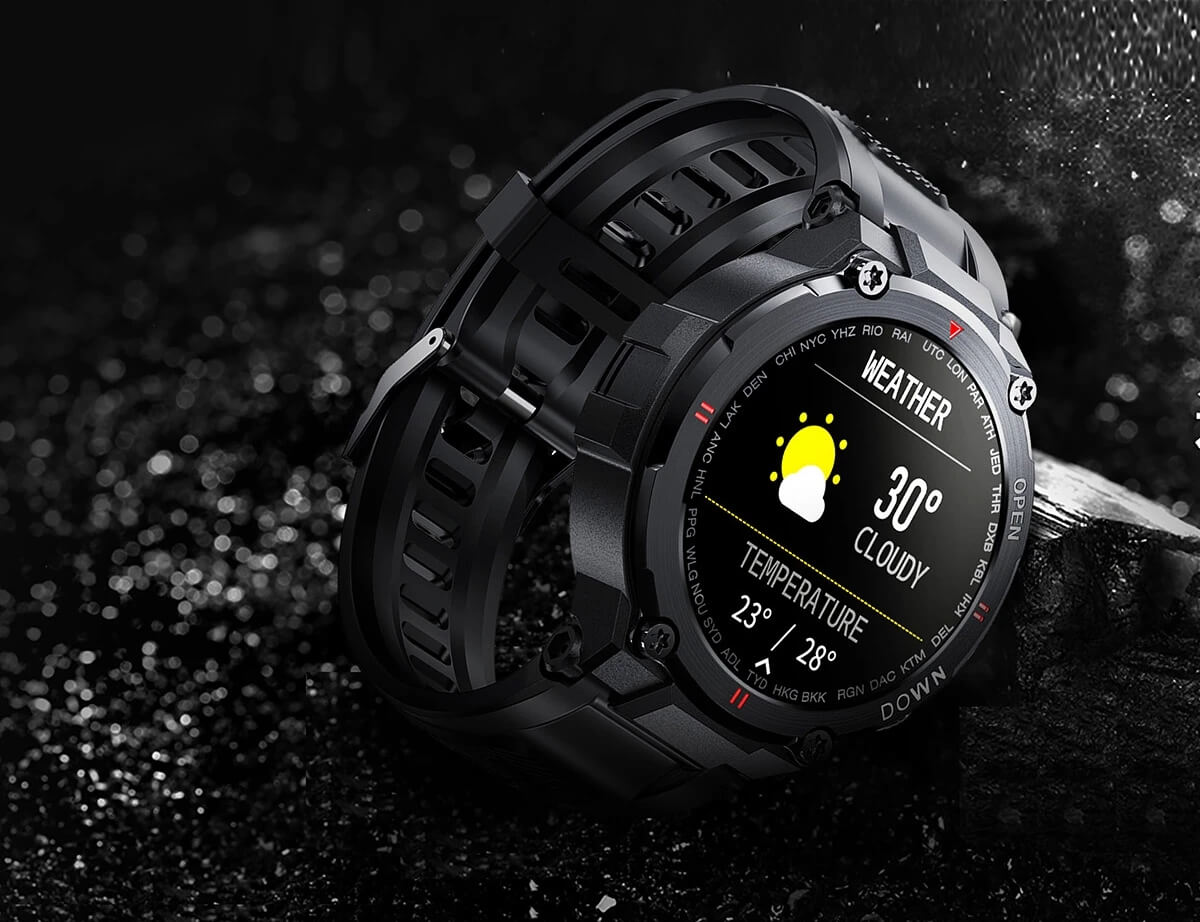 Military Grade with Quasi-three Protection
Waterproof | Dust-proof | Anti-Collision
Crafted with metal bezel, IML Technique and tight seal design. Its solid building allows you to take various harsh outdoor environment in stride.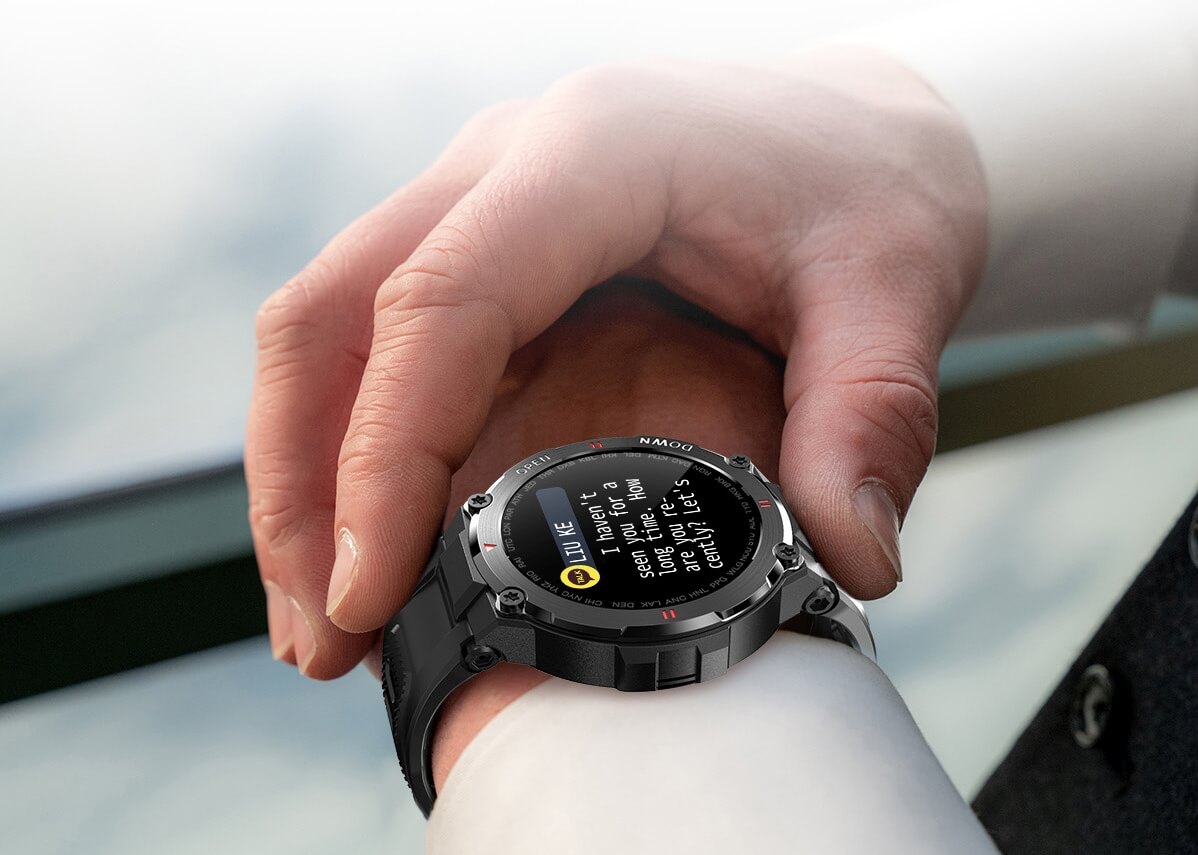 Born for Men of Today
Crafted under strict manufacturing processes
From product structure, shape design and material design using scientific principles.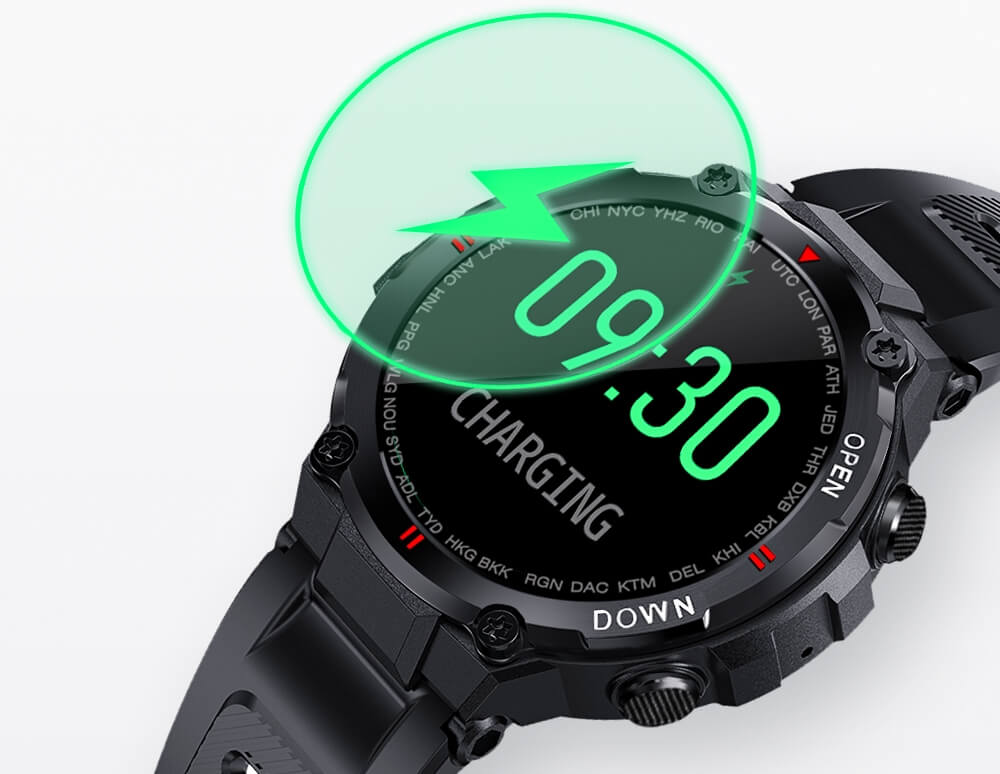 Battery Life for your Field Expeditions
Ultra-Long lasting 400mAh battery - upto 30 days long battery life
Advanced low-power consumption chip, 400mAh powerful battery with deep-seated power management and optimization allows to have long lasting battery performance. Sticky magnetic charging cable included for your ease of usage.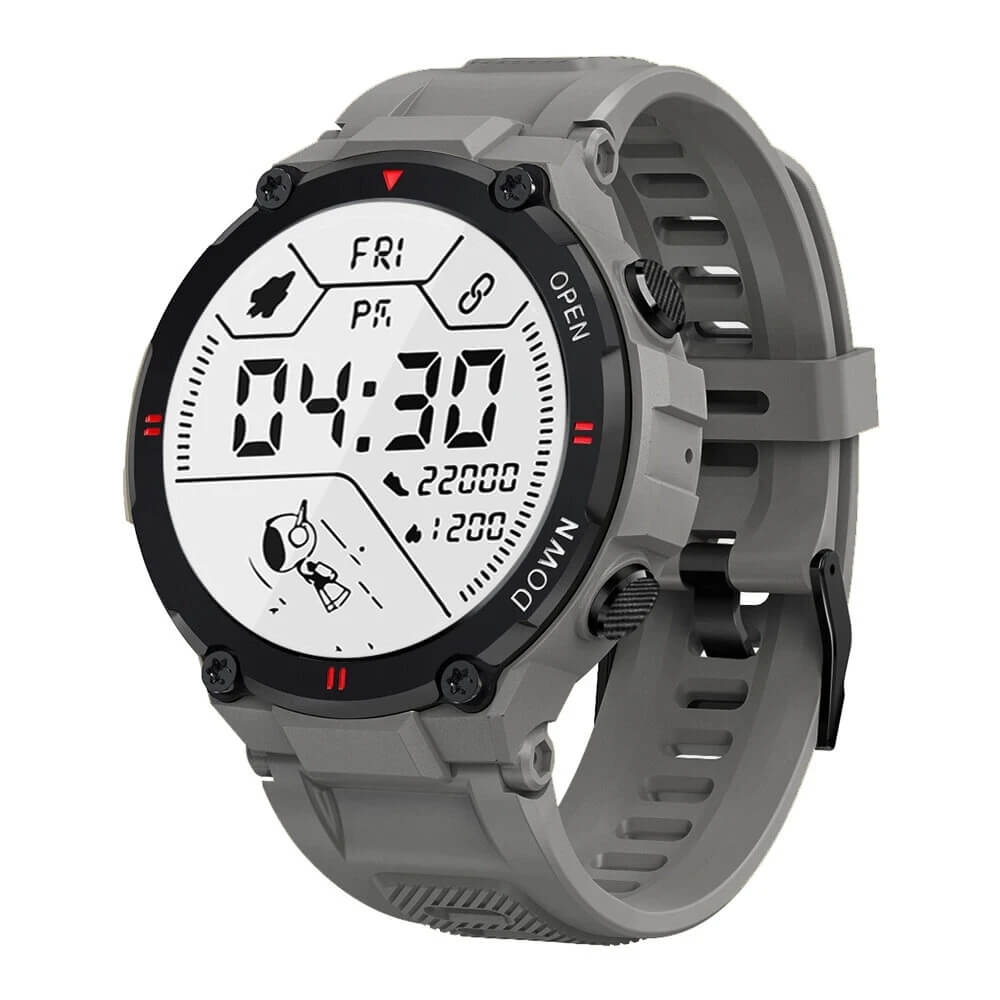 1.28 inch IPS Display
Bright and vibrant for outdoor usage
Excellent display with modern sleek interface carefully designed. UI interface is bold, beautiful, clutter free. Shows information and prompts you need in rich colorful elements.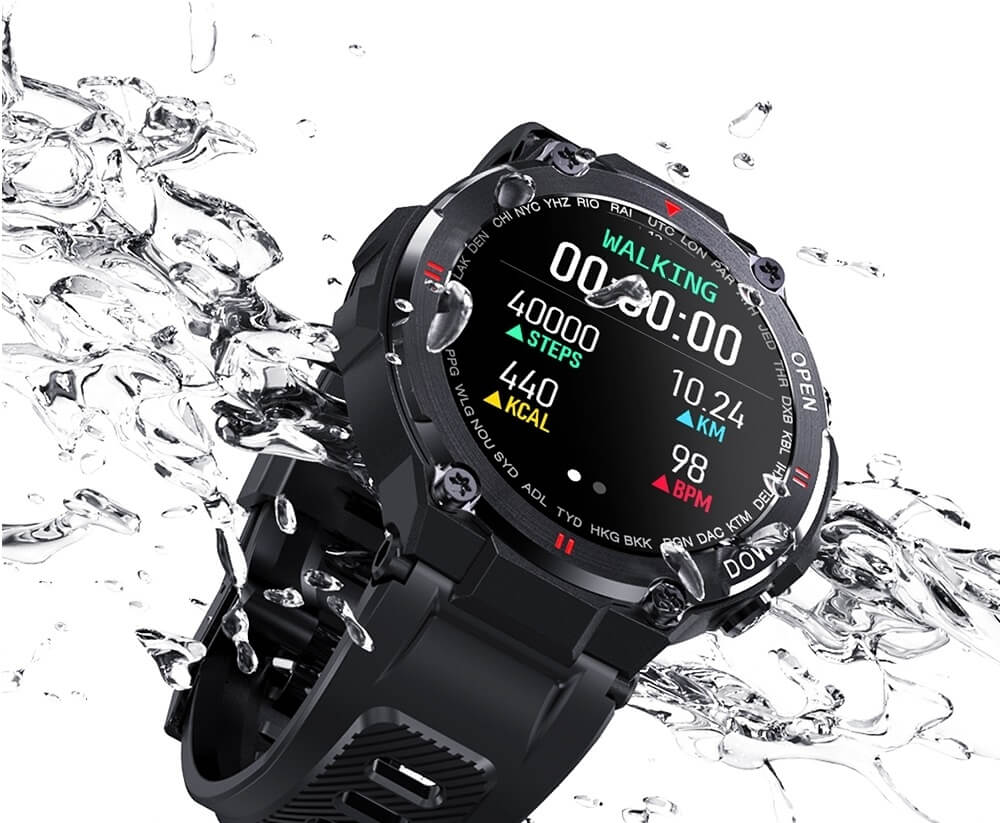 IP68 Waterproof
Swim in pools and open waters
An excellent companion even during your adventures involving water. This waterproof smartwatch is safe to wear when swimming. Walk out in the rain, wash your hands with it on, take a shower or do the dishes.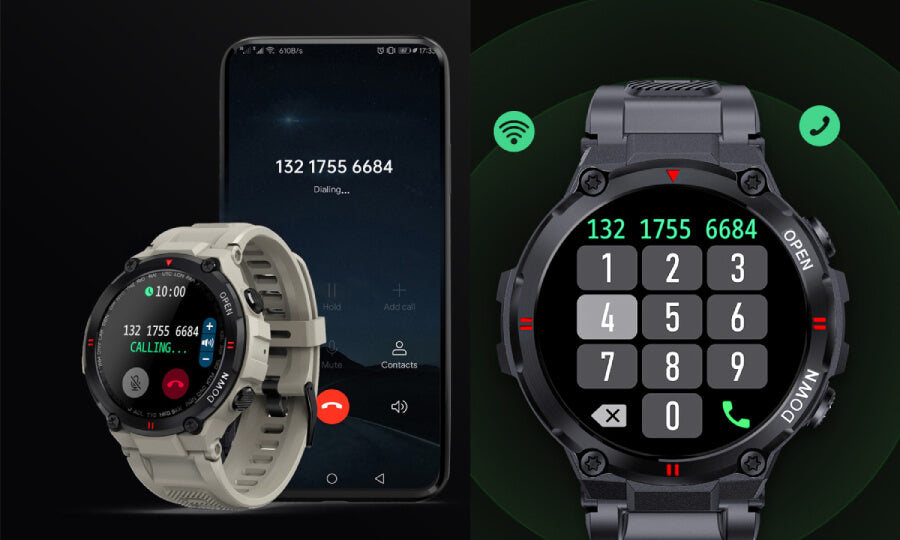 High Quality Bluetooth Call
Built in speakers and microphone
Make calls directly from your smartwatch when connected via bluetooth, less hassle when you are out in the world. Works with both iPhone and Android.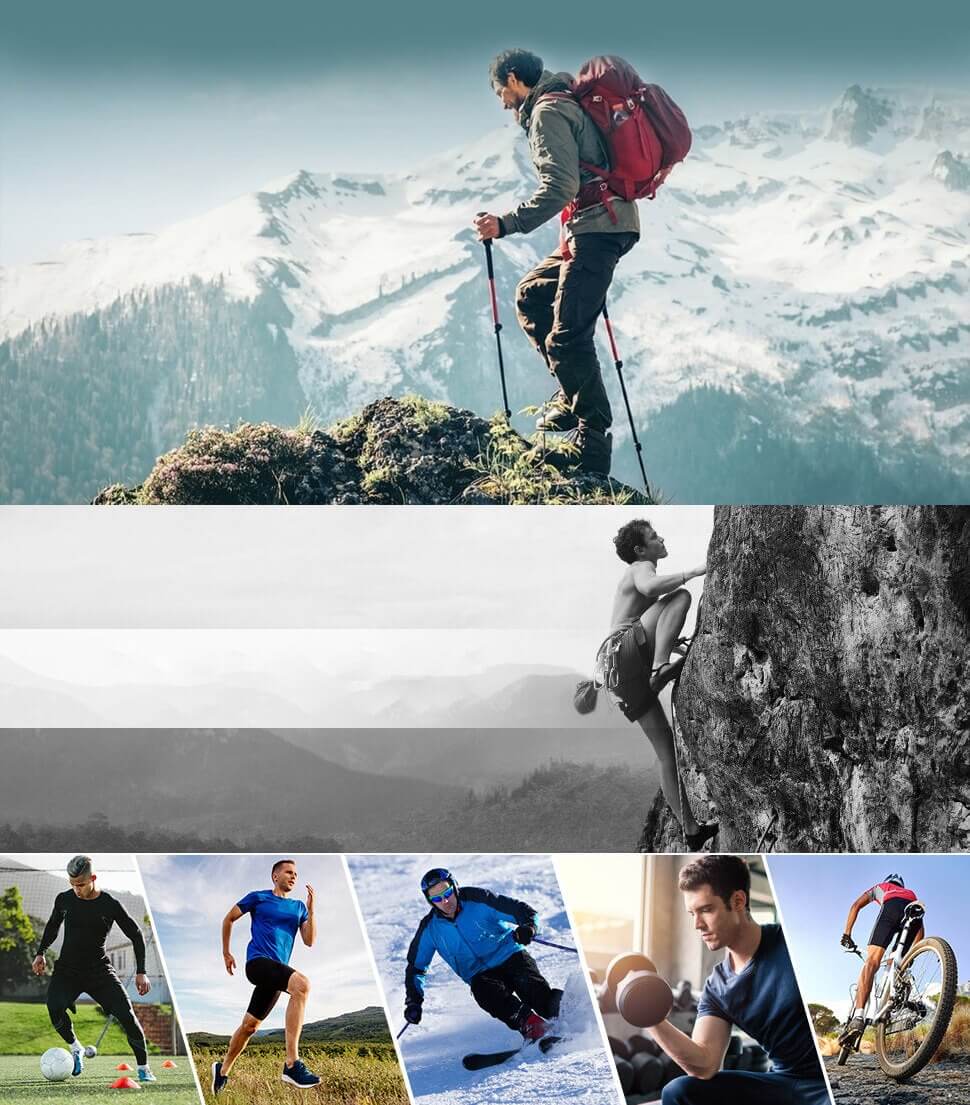 Multiple Intense Sports Modes
Exercise without carrying phone all the time
Records data in real-time in variety of sports modes, which can later be synced with the app in your phone. Accurate sensors records all-day activities like steps, distance, calories burned, miles walked, active minutes, sleep status and more. Stay motivated all day!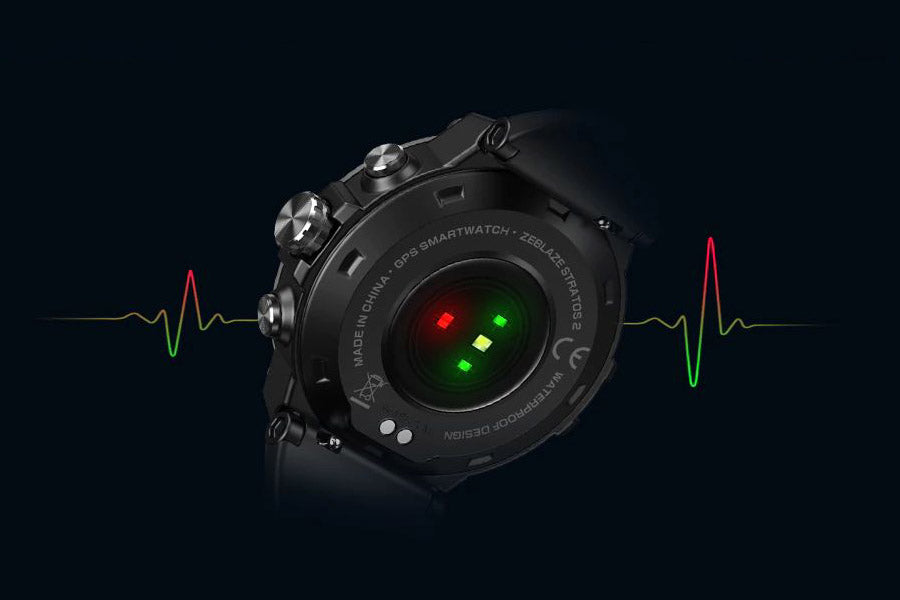 Encompassing Care For Your Fitness
Advanced biometric sensors can track multiple metrics simultaneously to keep your fitness at optimal level.
Intelligent Functions for Everyday
Smart utilities for your daily work and life
Sleep monitoring, sedentary reminder, remote phone camera capture, phone music controls, weather check, call reminders, messaging apps notifications and other utilities to make life and work easier.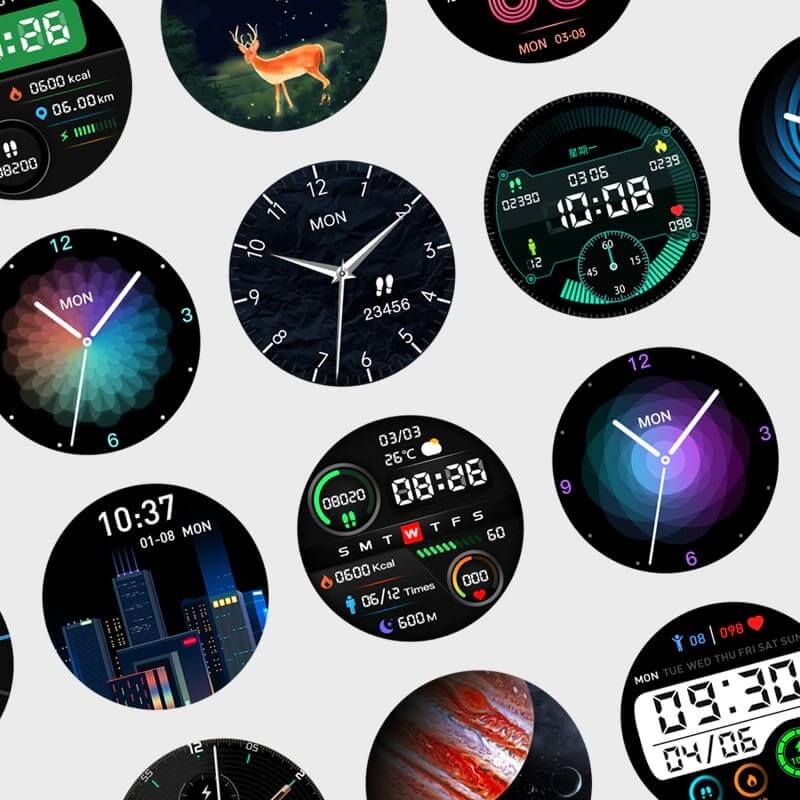 Personalized 100+ Watch Faces
Choose from a broad range of watch face themes so that you're always in style.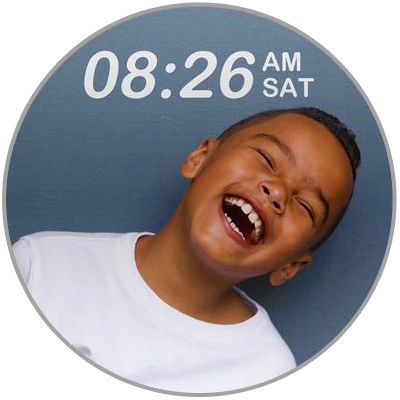 Customize Watch Faces
With images of your choice or even your own personal picture.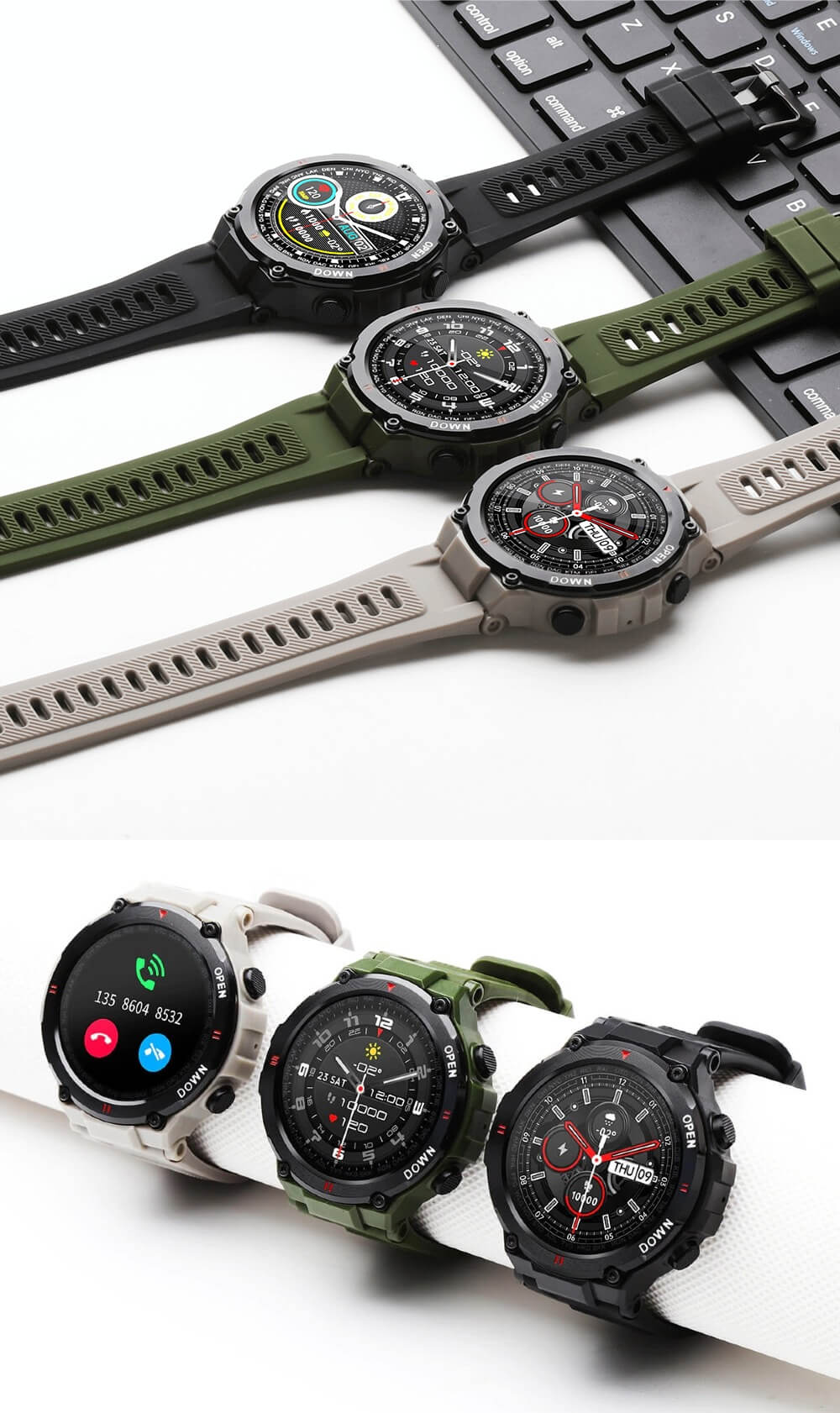 Works with both iPhone and Android
No need to carry phone all the time
When you are done out in the world, sync your fitness data for statistical analysis and to control more functions by connecting your smartwatch to Da Fit app via bluetooth.
Available on Play Store and Apple App Store.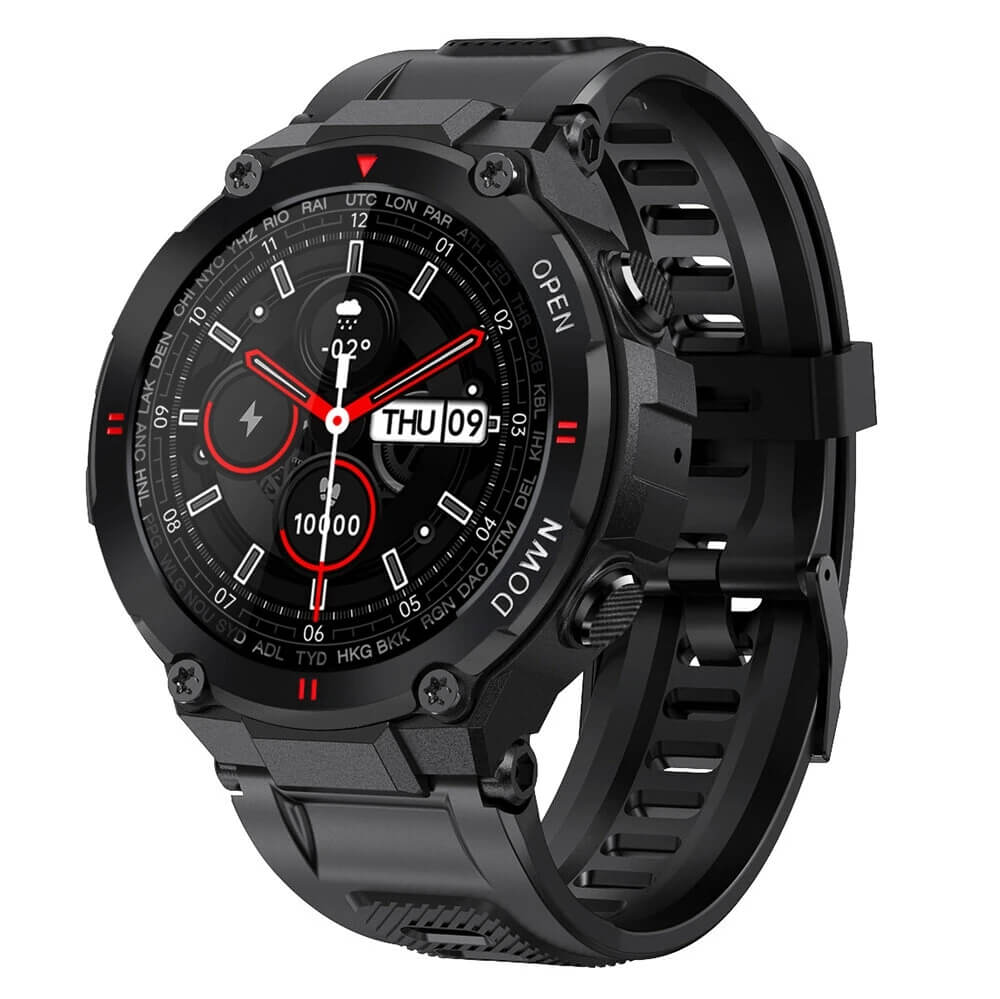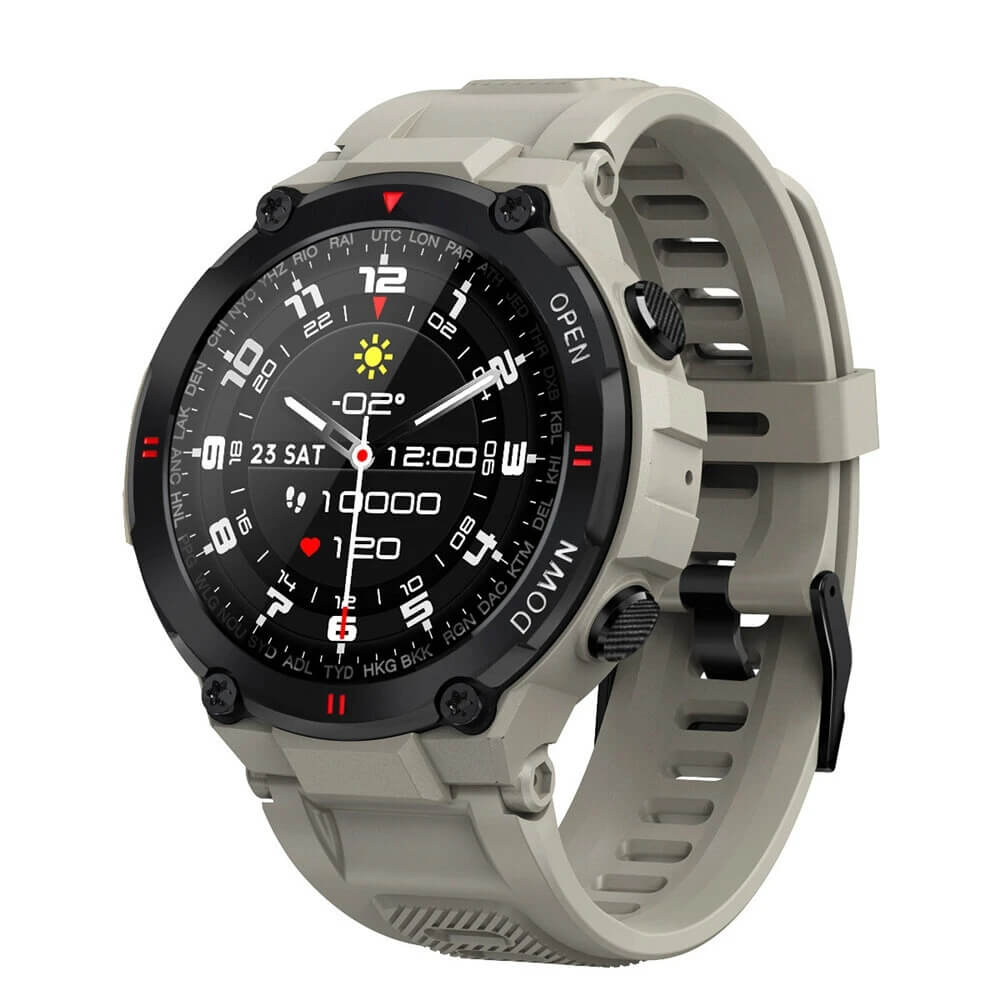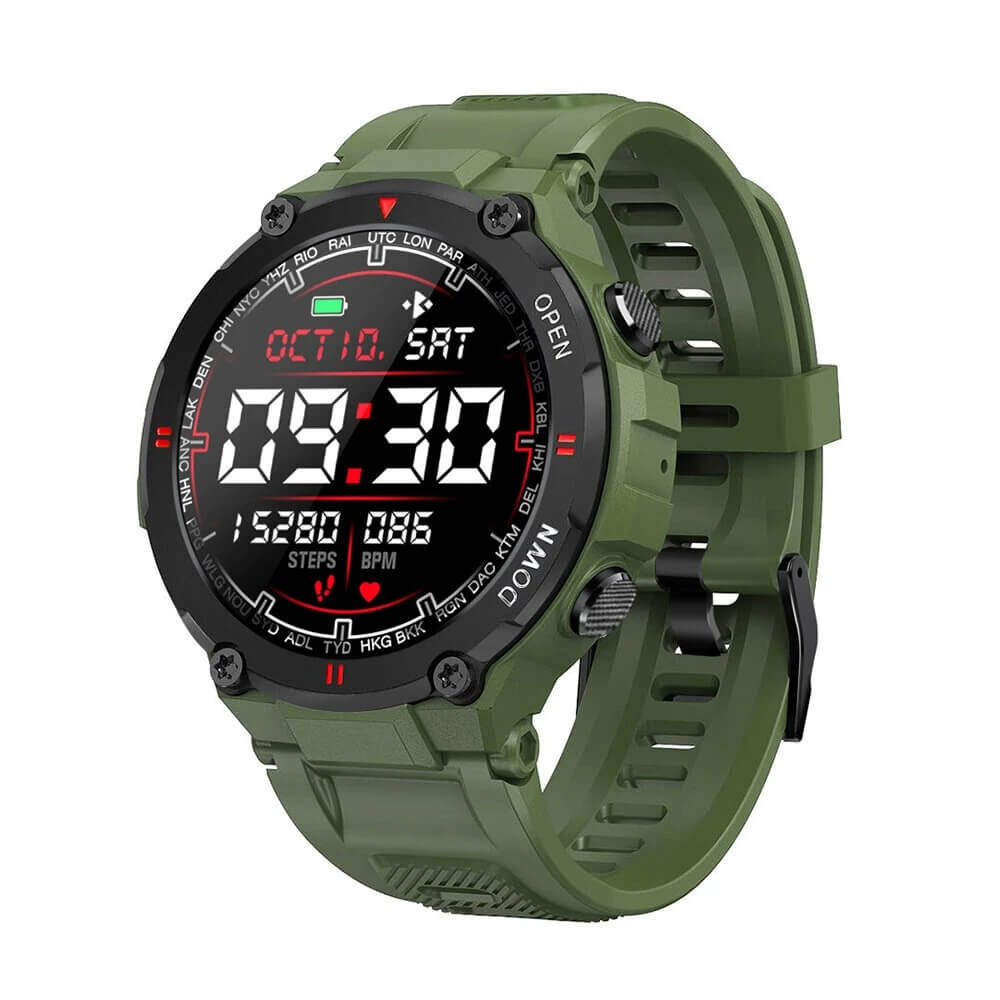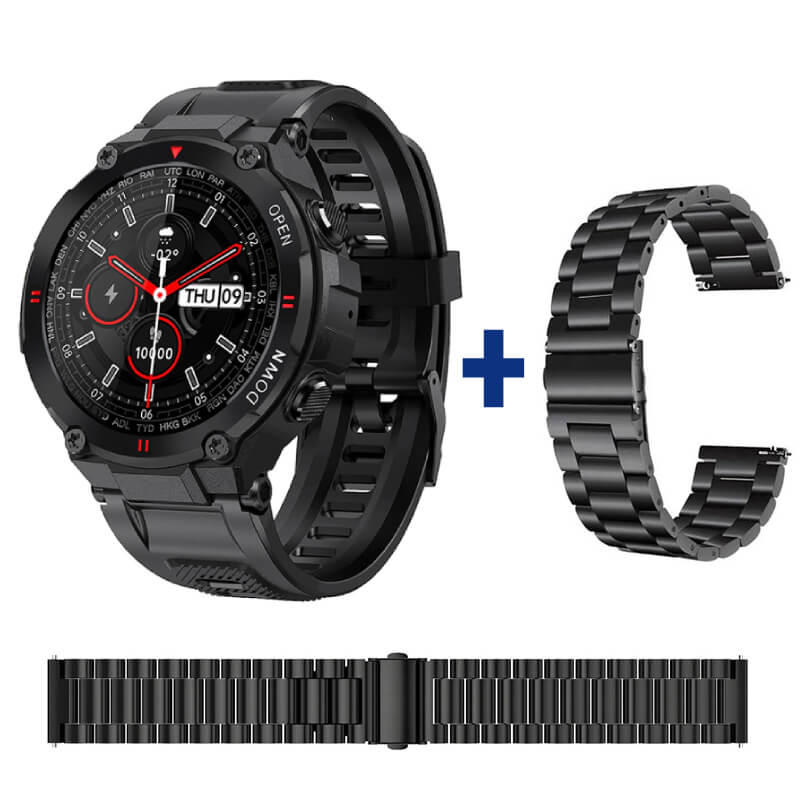 Military Smart Watch for Men Outdoor Waterproof Tactical Smartwatch
Regular price
£99.99 GBP
Sale price
£69.99 GBP
Unit price
per
Sale
Sold out
Estimated delivery within -
View full details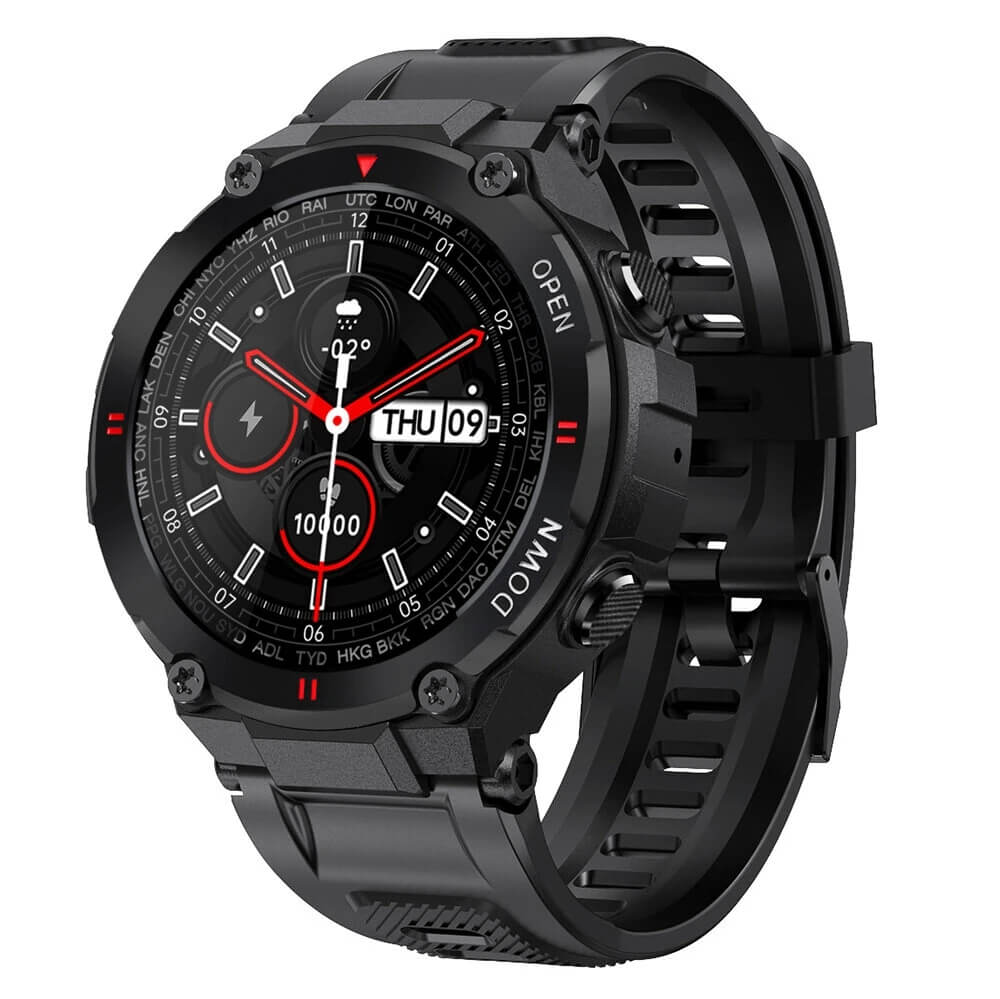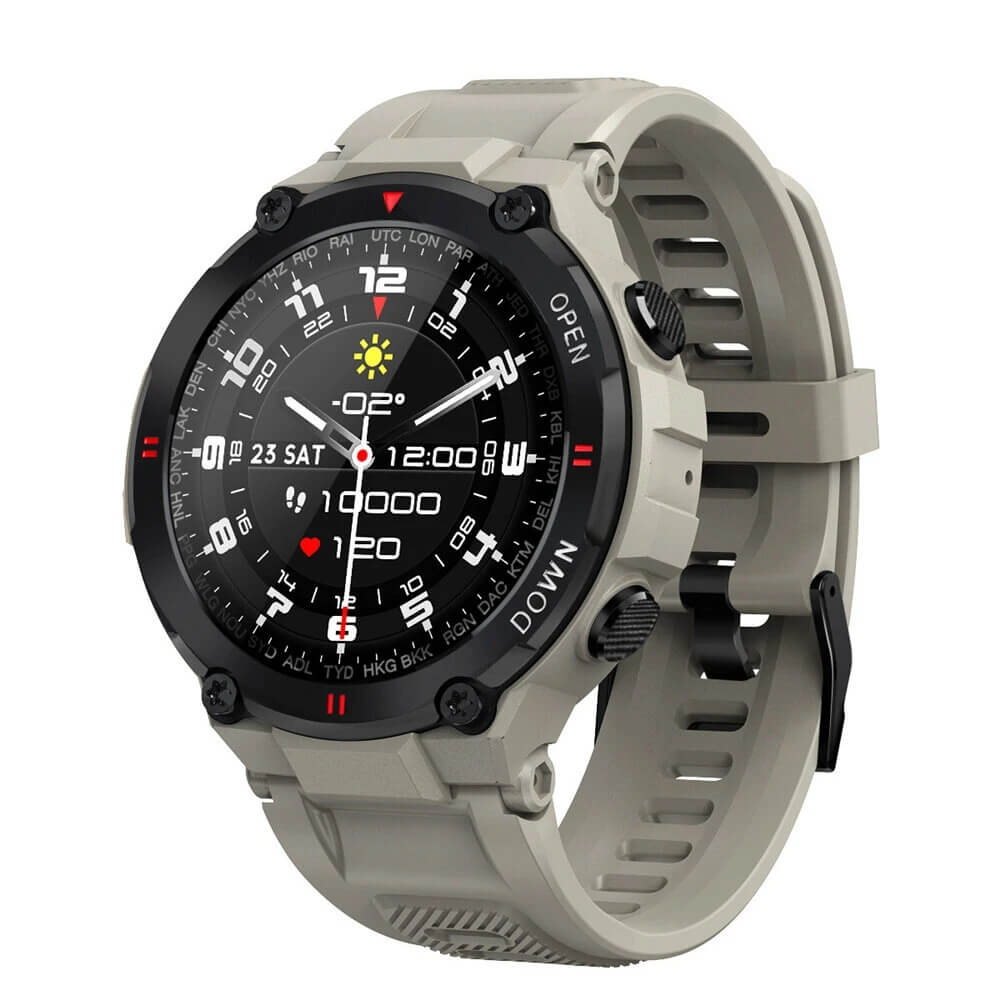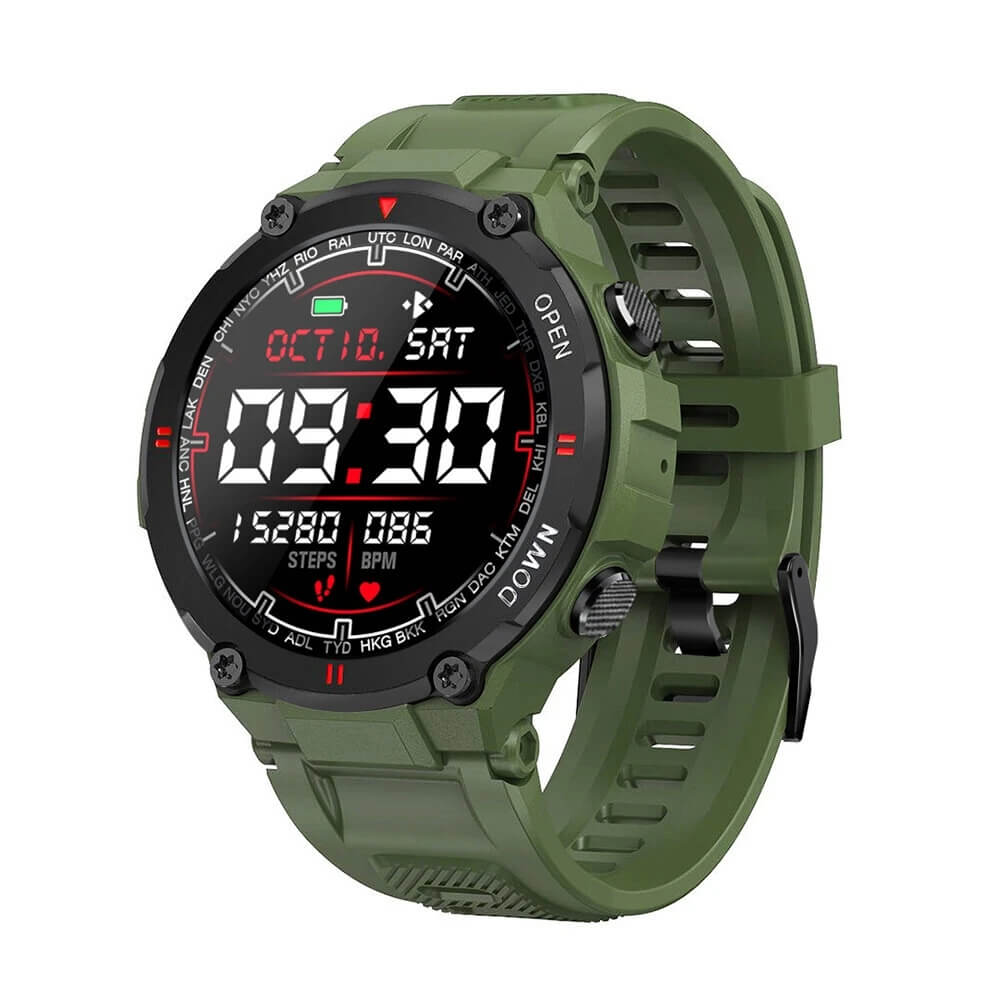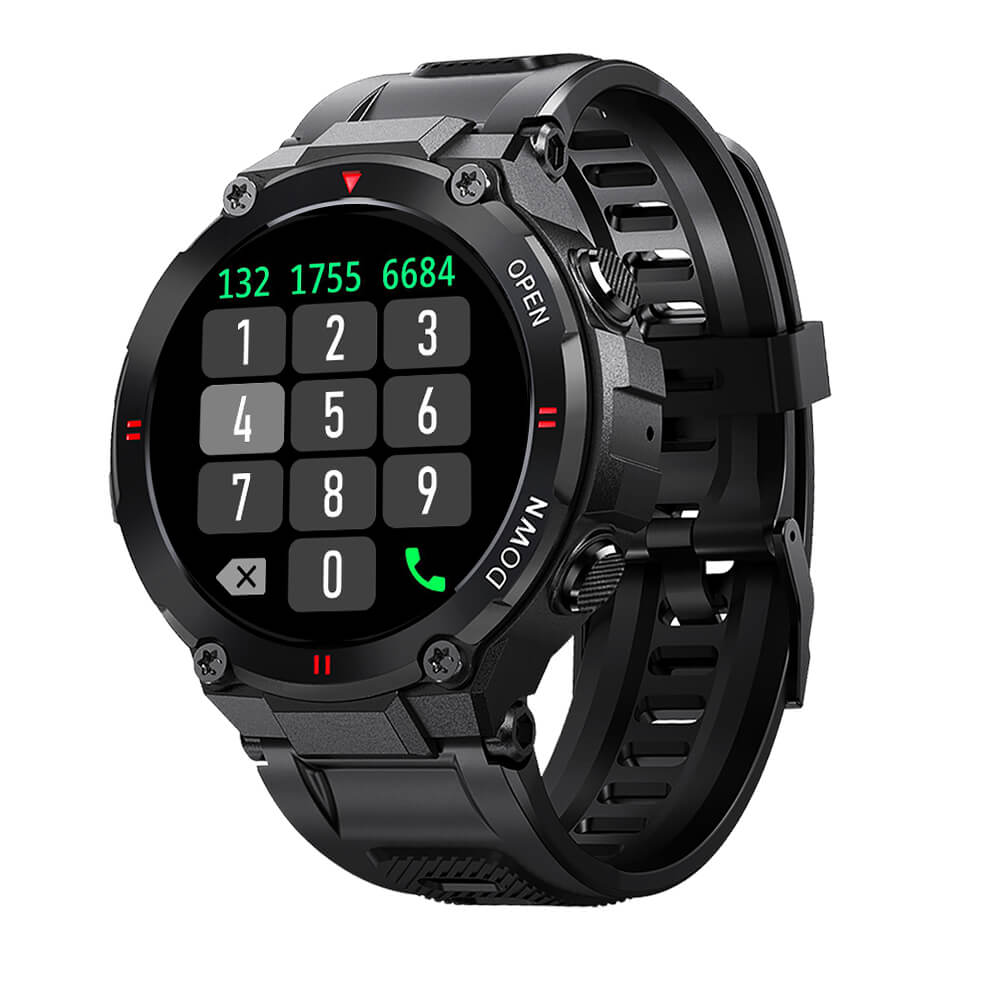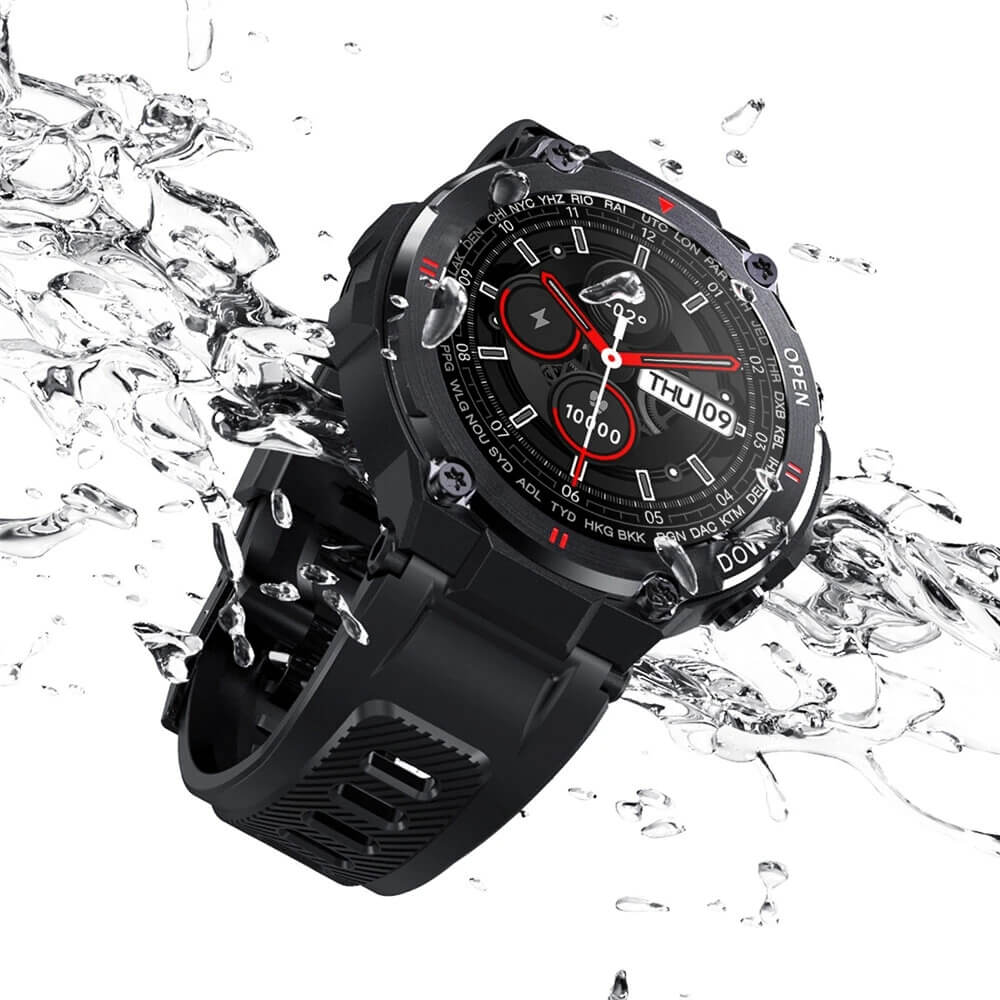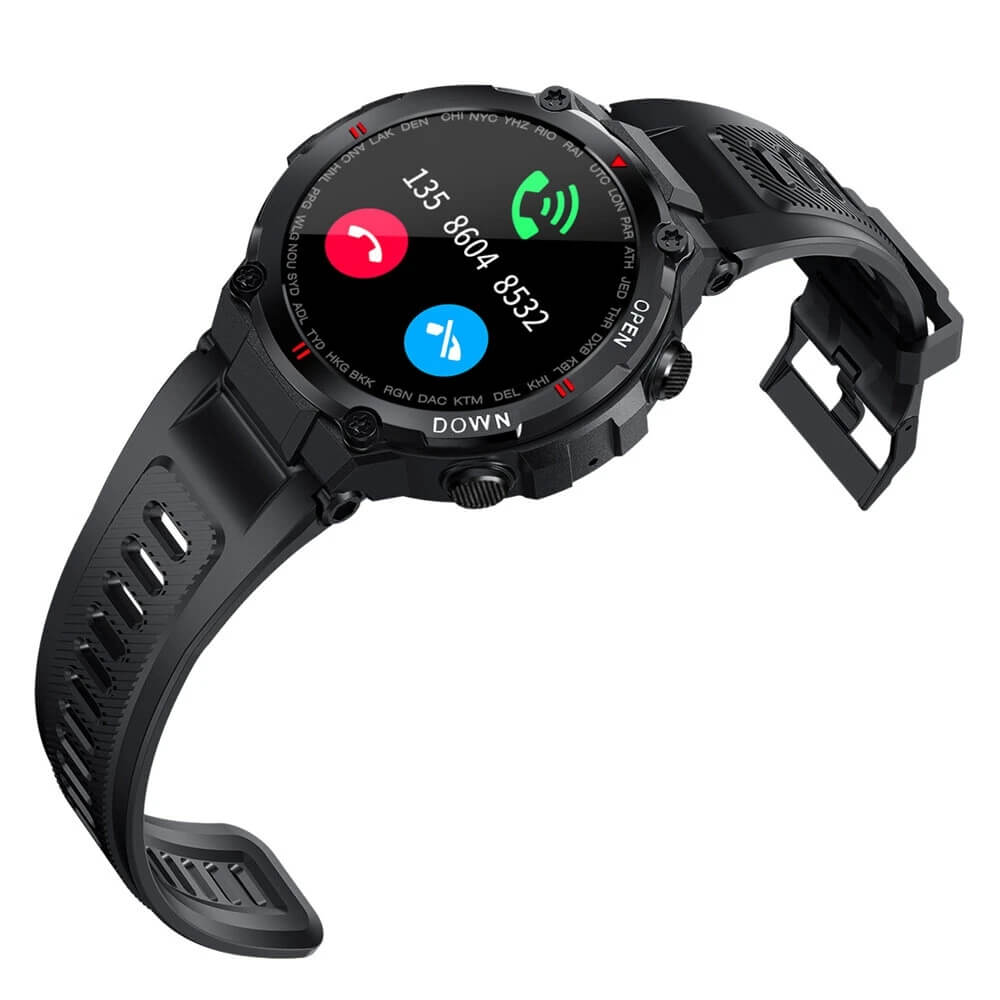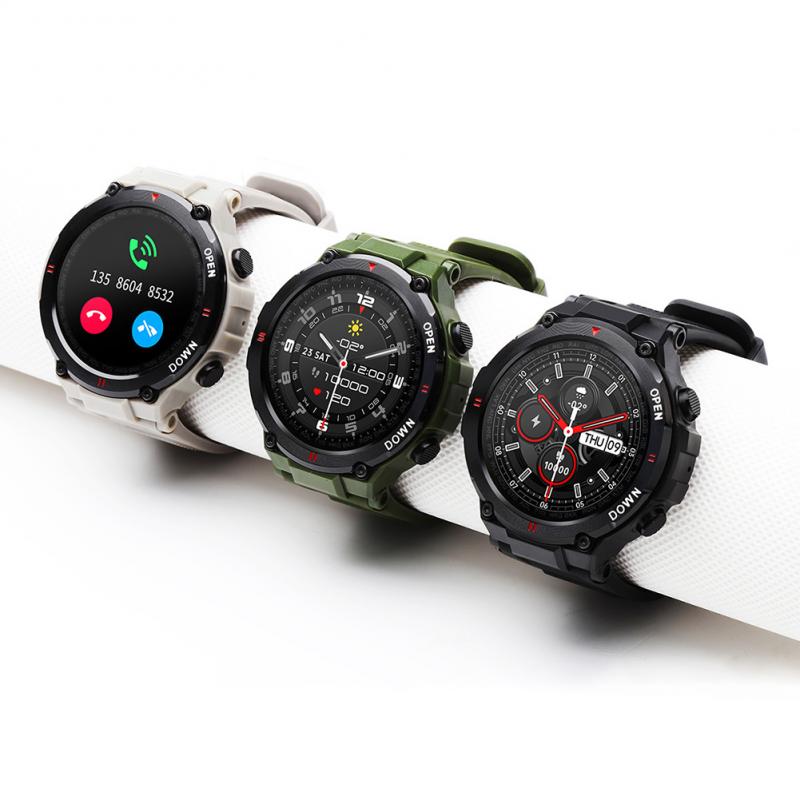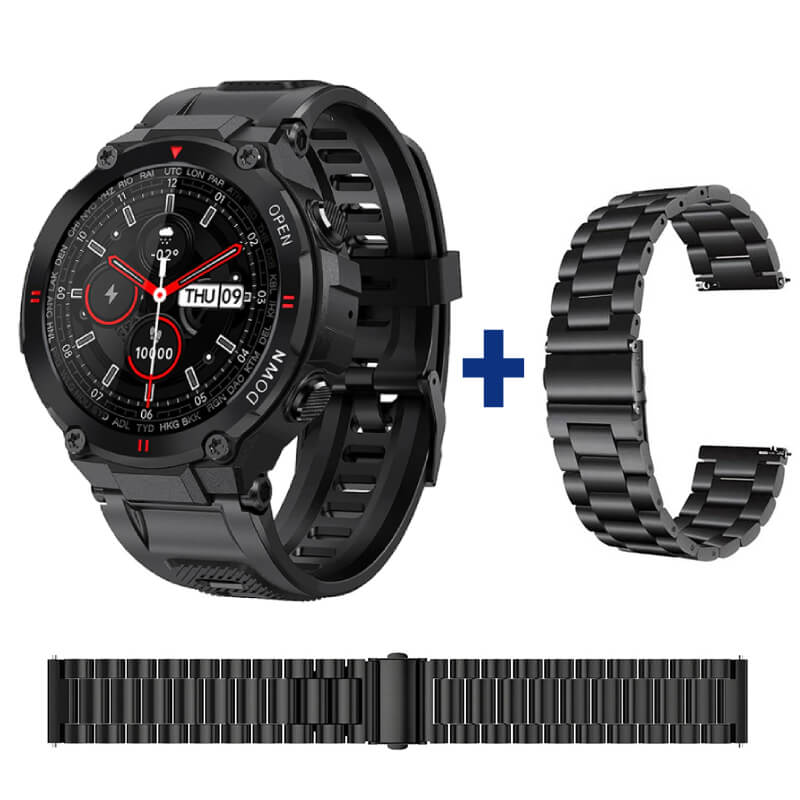 Frequently Asked Questions
What is included in the box?

1 x Rugged Smartwatch
1 x Sticky Magnetic Charging Cable
1 x User Manual
Will It work with my phone?

Yes, it will pair seamlessly with any phone running Android 4.4 + and IOS 8.0+.
Will the watch fit my wrist?

Our adjustable wrist strap is designed to fit everyone. It is highly unlikely that the included wrist straps will not fit you.
How can I charge the watch?

Charge it using our sticky magnetic cable that comes together with the watch. Simply just plug it into a USB power source and you can charge the watch effortlessly.
What are the specifications?

Works with both iPhone and Android

App Name: Da Fit
Available in Google Play Store and Apple App Store.

Screen Size: 1.28 inch, IPS, 240 x 240px
Battery Capacity: 400mAh
Standby Time: About 30 days
Usage Time: About 15 days
Charging Time: Less than 1 hour
Waterproof Level: IP68
Strap Material: Silicon / Optional Steel

Size: 22 x 52 x 12mm
Product Weight: 58g
How do I learn to use the watch?

Our instruction manual will teach you how to use the watch. After you connect to the Da Fit app that can be found in the app store, all the features will show and it will be easy to navigate through the watch. You can also send us an email support@factorymart.co.uk and we will help you.
How long does shipping and delivery takes?

We are proud to offer Free Shipping in United Kingdom on all orders.

Processing time: Dispatches out in 1 business day after review of your order, quality inspection and packaging. Tracking number will be sent to you as soon as the package is dispatched.

Transportation time after dispatch: 3 to 4 business days
I still got a question. Who should I contact?

You can send us an email support@factorymart.co.uk, our friendly customer support team will be more than happy to help you out.